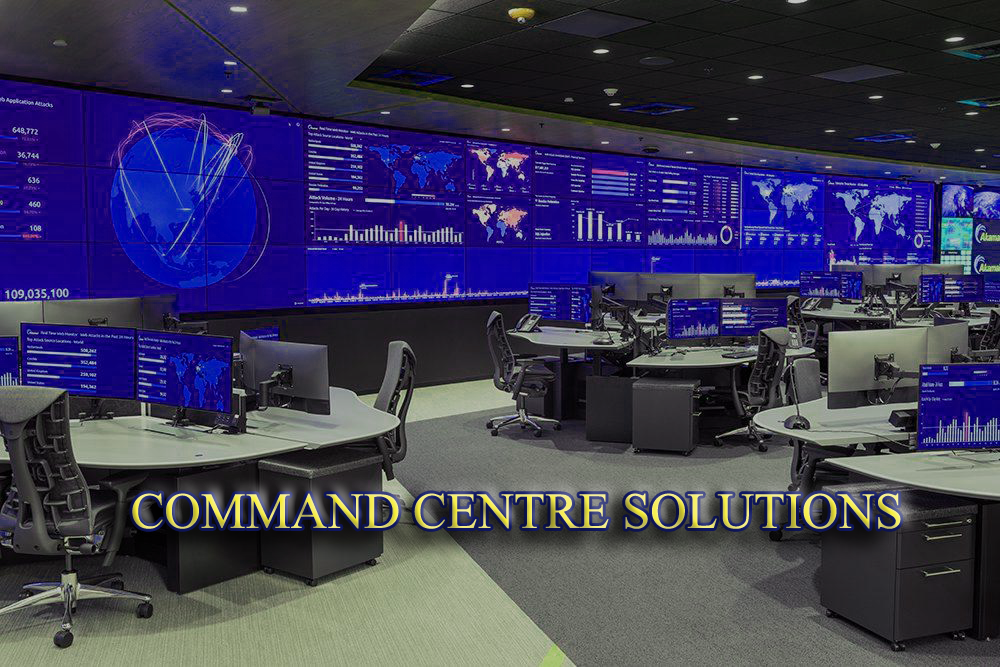 How does Command Centre Works ?
This new smart, remote command centre helps to monitor more sites with less man and even for unmanned areas. We provide the whole entire solution from consultancy, to planning and design of the command centre, to installation of command centre and site CCTVs, integration with other sub-systems (virtual patrol, iREP suite and VMS) to testing and commissioning. You have the entire suite with worry free state of mind!
Functions of Smart Command Centre
The smart professional surveillance system, has the following abilities which includes:

• 24 x 7 Command Centre
• Identify and respond to security threats or building hazards
• Closed loop for reporting and response
• Ability to record and playback of activities that happens 1 month ago
• Sites able to remotely transmit images and video feedback to HQ Command Centre
• Smart analytics for fire alarm system
• Image analytics to smartly identify threats
• Able to remotely activate car parks and security barriers.
Benefits of Smart Command Centre
• Quickly detects and addresses any problems happening on ground remotely without having too many men intervention.
• Gives operations personnel immediate access to full trouble reporting and mobile workforce management to
efficiently address restoration efforts.
• Automates many processes typically handled manually.
• Quickly detects and addresses outages and potential problems pertaining to threats.
• Helps to increase productivity tremendously and increase the overall profits of the company.
Click to Learn More